February schedule is posted.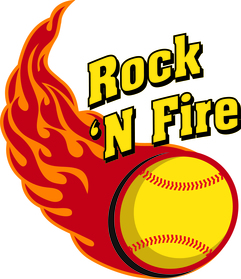 Profile
Coaches History
1
25 Years Experienence
17 Years Colligiate
7 Years Division 1 Temple
11 Years Division 2 Kutztown
25 Years Private Instruction
3
Other Facts
Coached under Judy Lawes, Rocci Pignoli and Casey Dickson
Coached the Outstanding Female Athlete in the country (2 Time Honda Award)
Testimonials
Dan was such a tremendous coach and mentor. He truly broke me down mechanically and built me up. I can only imagine what kind of pitcher I would be without his coaching. Pitching is a process and the sooner that the pitcher understands that sometimes you have to take a couple steps back before you can take a step forward, the better that pitcher will become. It was a long and hard journey to get me where I was at the end of my college career, but when I look back, I would do it all over again the exact same way because of the knowledge and experience I gained from such an amazing coach and mentor.
Kimberly Watkins
Dan DeMarco has changed my life forever. I started working with Dan my senior year in high school. Dan was able to perfect my mechanics and pitches and taught me new pitches so I could compete at the Division II level and earn a scholarship. During my college years Dan continued to coach and improve my pitching skills as well as prepare me mentally for games. After college, because of Dan's expertise and dedication I was recruited and played for the ASA Women's Major Level of Fast Pitch on the world renowned team, the Brakettes for 5 years out of Stratford, CT. Dan's work ethic and skills has proven to help get his pitchers to compete at the National Level. At 33 years old, I still go to Dan on occasion for a lesson as I still compete on a fast pitch team"
Jeniffer (Huyett) Schroder
Message
Coaches Message
Rock n Fire is proud of its legacy. We pride ourselves on doing everything possible, to try and help each student reach her full potential. We want ALL of our girls to be the "best they can be". Competition for college scholarships is fierce. We here at Rock n Fire NEVER promise our girls a scholarship. What we DO promise them is a TOTAL COMMITMENT on our part, to do every thing possible to try and prepare her to compete for one. We feel if we strive to help every girl become the best she can be, we will ALL be successful in the long run!
Rock n Fire is always accepting new students. And rest assured that we never "hand pick" or turn students away, based upon their size, skill level or ability. All girls are welcome here at Rock n Fire. The only requirements are that she possesses a strong committment level, a fierce desire to achieve, and a strong work ethic. Below find a list of accomplishments that I have enjoyed over the years
33 years coaching and developing pitchers
Pitching coach at D2 Kutztown University for 11 Years
Pitching coach at Temple University for 4 years
Pitching consultant for Layfette, St. Joes, IUP, Clarion and East Stroudsburg Universities
Co-Head coach with Ray Swisher (long time Daniel Boone and Arnold's Drillers head coach)
Coached the 18u Southeast Pa regional team to 3 consecutive silver medals at the Pa Keystone Games (now referred to as the Carpenter Cup games).
I have trained numerous pitchers who have won one or more NATIONAL championships at the travel, college and Women's "A" and "Women's Major" levels.
Rock n Fire pitchers have pitched in the D2 College World Series Finals 6 times. Winning twice and finishing no lower than 4th
Rock n Fire pitchers have also won 9 PSAC titles and 6 Regional and Super Regional titles.
3 Rock n Fire pitchers have led their teams into the D1 National Tournament.
Rock n Fire pitchers post season awards:
16 ladies chosen for Regional and or National All-American teams
4 D2 National Pitcher of the Year awards.
6 PSAC Pitcher of the Year awards
7 All-Region awards
2 Honda Awards. (The Honda Award is given to the D1, D2 and D3 NCAA Outstanding Female Athlete of the Year Women from each of the collegiate sports are considered in the voting. And only three winners are chosen. One each for D1, D2 and D3. Not one winner from each sport).
Three Rock n Fire collegiate ladies have been voted into their colleges Hall of Fame at Lock Haven, IUP and Kutztown.
At the HS level, Rock n Fire girls have won a total of 15 league titles in Berks, Lancaster, Bucks, Lackawanna, York, Lebanon and Montgomery counties and one league title in Orange County N.Y.
The list also includes 11 district titles, 4 State titles and 2 State runner-up's. 12 Rock n Fire pitchers achieved All-State team honors at the A through AAAA levels. And 9 league Pitcher of the Year awards.
Dozens of High School all-league awards
Three Rock n Fire HS girls have been elected into their respective HS's Hall of Fame at Exeter, Riverside and Lampeter-Strasburg.
In 1999, a Rock n Fire pitcher was the first pitcher ever, who resided east of the Mississippi To be invited to San Diego, California for the final tryout for the National Jr. Olympic team. Her roommate for that weekend was a young 18 yr. old pitcher named Jenny Finch.
2 Rock and Fire pitchers have gone on to pitch at the professional level, with the Raybestos Brakettes, the Philadelphia Force and the Tennessee Diamonds respectfully.
Coach DeMarco