April Schedule is posted.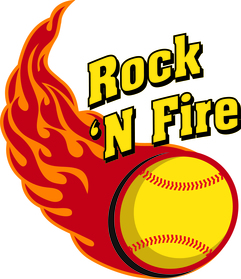 Six years ago my daughter had her first pitching lesson with Dan...and she has been with him ever since. She has been the starting pitcher for her high school varsity team all 4 years, has excelled at the highest levels of travel ball and has recently committed to play in college. None of this would have been possible without her hard work and Dan's incredible coaching. He believes in teaching at the child's level, not at the level her parents, rec ball coach or travel coach think she should be at...he teaches correct mechanics first and foremost, to prevent injury. Not all girls develop physically at the same rate, at the same time and he doesn't add a skill until he knows the pitcher is ready for it. His individual approach to pitching is second to none! Beyond pitching, he teaches his girls life lessons, he BELIEVES in his girls, always keeps them laughing and wants them to be strong, independent young women with high self-esteem. That is very rare in the world of softball where plastic trophies become the end all and be all. We have been blessed to have Dan in our lives, he is part of the family. He is a funny, loving, generous man with an intense passion for the sport we all love...and he coaches the right way. If anyone out there is looking for a great pitching coach for their daughter, I can tell you that there is no one better! Thank you Dan, for all you do and for giving these girls all the tools they need to succeed standing in that circle and in life!
Jill
---
Coach Dan DeMarco not only taught me so much about pitching, but I have also learned many useful life lessons. I love how light and friendly he keeps the atmosphere because it makes pitching that much more fun! I started lessons with Dan in eighth grade and I couldn't believe the difference in my mechanics. My junior year in high school, my coach pulled me aside and told me that I was the most improved player he's ever seen in 11 years coaching. I owe that all to Dan, and would not be the person and athlete I am today without his coaching. Playing at the collegiate level was something I had only dreamed about, but now has become a reality thanks to Dan.
Shannon Hill
---
Shannon had grown 3 inches in the four months before we found Dan. She was trying to adapt to a new body and her fastball speed had actually dropped. It took over a year for Dan to help her use her legs properly but he never lost patience and was always very positive and encouraging. Her freshman year was frustrating at times and if she would have been with most other pitching coaches, she may have quit the game. The following year her speed steadily increased and her success improved as well. Before her junior year, Dan suggested she start core training to gain the strength to be able to execute pitches as he wanted. As she gained strength, her fastball speed popped up and people started asking us where she took lessons. Her high school coach told her she was the most improved player he'd ever had and the best local travel teams were asking her to play for them. Now she is pitching as a college freshman, so the story continues. We are grateful for such a great ride and Dan deserves the credit. Without Dan's knowledge and ability to teach mechanics, his guidance, his faith and encouragement this might have been a short story that ended Shannon's freshman year of high school.
Maureen and Dennis Hill
---
I have spent seven years going to weekly pitching lessons with Dan Demarco. Dan opened doors for me in the softball world that I never would have opened myself. He got me in touch with the travel team I ended up playing with all of high school and helped me excel enough to receive a scholarship to play at the division 2 collegiate level. Dan gave me the confidence to set goals higher than I thought were possible and gave me the knowledge and skills I needed to reach those goals. I am thankful for all of the opportunities that came along because of pitching lessons with Dan Demarco.
---
I have known Dan DeMarco for about 10 years and during that time the relationship between travel coach and pitching coach has grown. Dan is one of the few that is willing to have open communication with the travel coach. I believe we get along so well because the #1 priority is the growth of the pitcher not only in softball but in life. In the 16 years of coaching travel softball I have seen plenty of coaches that won't allow a pitcher to develop at their pace. This sometimes results in the pitcher getting hurt or burning out. That is one thing Dan is passionate about and will not allow a pitcher to move forward with different pitches until both Dan and the pitcher feel it's time to move forward. Dan's approach to coaching is what you would say is "old school". He doesn't want to sugarcoat responses to questions and will let every pitcher know where they stand as a pitcher after lessons. Each pitcher has to put in the work that Dan explains to them. I have been up to his training facility to introduce new pitchers and the way he translates pitching to these young ladies is awesome. Oh yeah and then a hug after there lesson just caps off what kind of relationship Dan has with these young ladies.
Keep it up Dan you are a great teacher of life and pitching!!
Erik Needles