February schedule is posted.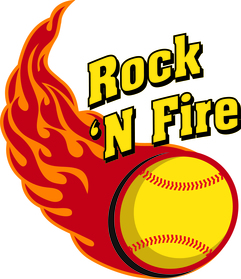 2
Relaxed Environment
We offer a setting that promotes and enhances privacy and relaxation, which in turn, increases the student's concentration level

3
State of the Art
The Rock n Fire facility uses up to date, state of the art pitching training equipment and techniques, to help maximize the student's physical abilities.
We have television and video at our disposal to help teach the student, with the help of visual aids.
4
Travel
Free accommodations to those parents and students, who drive great distances to participate. We currently instruct girls who are diving from as far away as the Syracuse/Oswego N. Y. area. Those parents, in many cases choose to receive multiple sessions in a single weekend to decrease their travel expenses.
We promote and help arrange car-pooling for those driving from the same area. We offer an enormous amount of flexibility in scheduling, as well as on line scheduling, to help accommodate those who travel from out of the area.
5
Welcome!
If you are considering Rock n Fire's program for your daughter's pitching instruction, please give us a call at 484- 269- 4281. We would love to have you come by and look over our facility. We feel the drive is worth it, and we are ALWAYS welcoming new students!
Testimonials
Dan was such a tremendous coach and mentor. He truly broke me down mechanically and built me up. I can only imagine what kind of pitcher I would be without his coaching. Pitching is a process and the sooner that the pitcher understands that sometimes you have to take a couple steps back before you can take a step forward, the better that pitcher will become. It was a long and hard journey to get me where I was at the end of my college career, but when I look back, I would do it all over again the exact same way because of the knowledge and experience I gained from such an amazing coach and mentor.
Kimberly Watkins
Dan DeMarco has changed my life forever. I started working with Dan my senior year in high school. Dan was able to perfect my mechanics and pitches and taught me new pitches so I could compete at the Division II level and earn a scholarship. During my college years Dan continued to coach and improve my pitching skills as well as prepare me mentally for games. After college, because of Dan's expertise and dedication I was recruited and played for the ASA Women's Major Level of Fast Pitch on the world renowned team, the Brakettes for 5 years out of Stratford, CT. Dan's work ethic and skills has proven to help get his pitchers to compete at the National Level. At 33 years old, I still go to Dan on occasion for a lesson as I still compete on a fast pitch team"
Jeniffer (Huyett) Schroder
Message
Facility
We here at Rock n Fire are proud of our brand new, recently opened facility in Shoemakersville, Pa. The facility was designed to provide the optimum pitching experience for young, developing pitchers. Unlike other, multi-purpose sports facilities, the Rock n Fire facility was designed exclusively for girl's softball pitching. It was designed with the serious pitcher in mind.

Coach DeMarco